Welcome to METoA Ginza.
This is a place where you can have fun with Mitsubishi Electric's products, technologies and various corporate activities in new formats of imagery and exhibitions.
Mitsubishi Electric has been aiming to become helpful to society and people's daily life through technologies and manufacturing. For the purpose of sending out our thanks to our customers and creative value towards the future, a Mitsubishi Electric event area, METoA Ginza was created.
METoA stands for "Mitsubishi Electric: Touch of Advancement", infused with the meaning of "encountering the future through Mitsubishi Electric".
From home to outer space. Mitsubishi Electric's challenge continues for a better tomorrow than today. We have been developing products and technology for many years. In addition, the world we are going to create is expressed in various ways here. We hope you feel an excitement that you don't experience every day.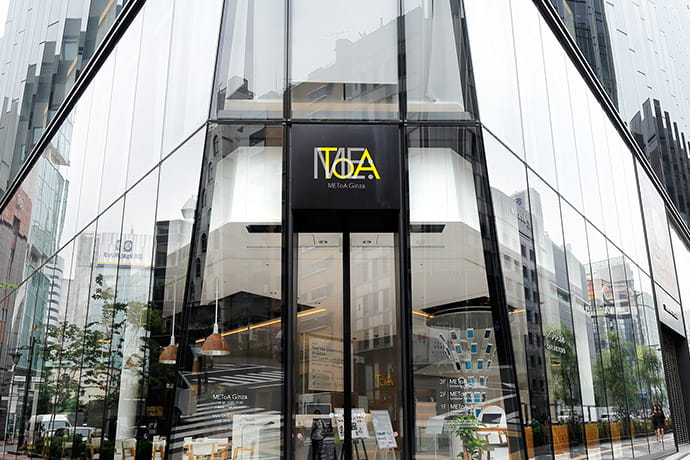 Address
Tokyu Plaza Ginza, Ginza 5-2-1, Chuo-ku, Tokyo, 104-0061
TEL
+81 3 5537 7411
+81 3 6264 5761(METoA Cafe & Kitchen)
Opening hours
11:00 - 21:00 / Admission Free
Closed
1 January (and on days for building maintenance).
*Free Wi-Fi access is available on-site.
3F | METoA 3
Exhibition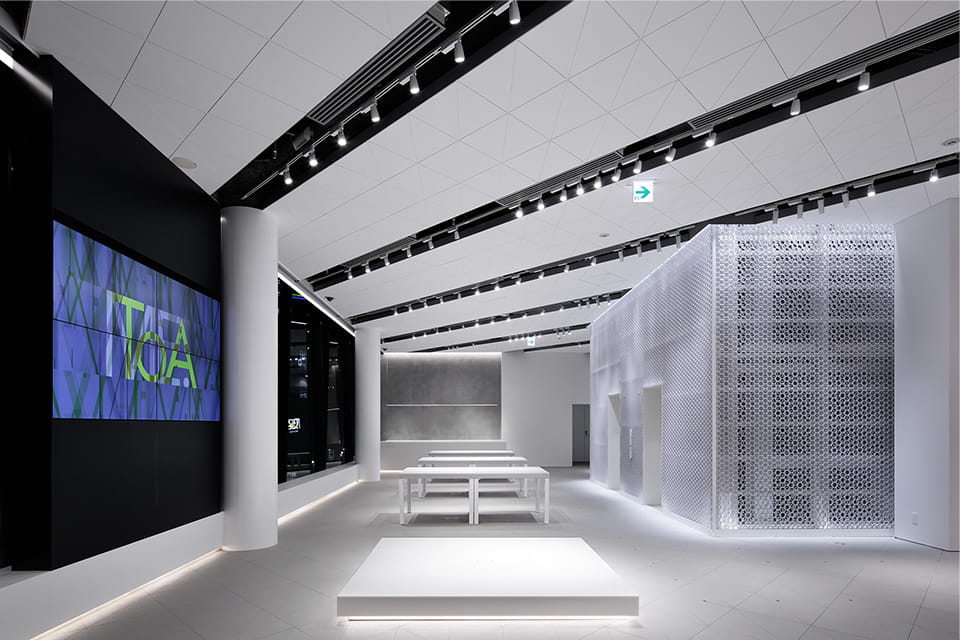 A communication space that encourages encounters with the latest technologies and people.
Our technologies, which continuously seek challenges in frontiers from the home to space are introduced based on various themes and discoveries.
*Free Wi-Fi access is available on-site.
2F | METoA 2
METoA VISION・Exhibition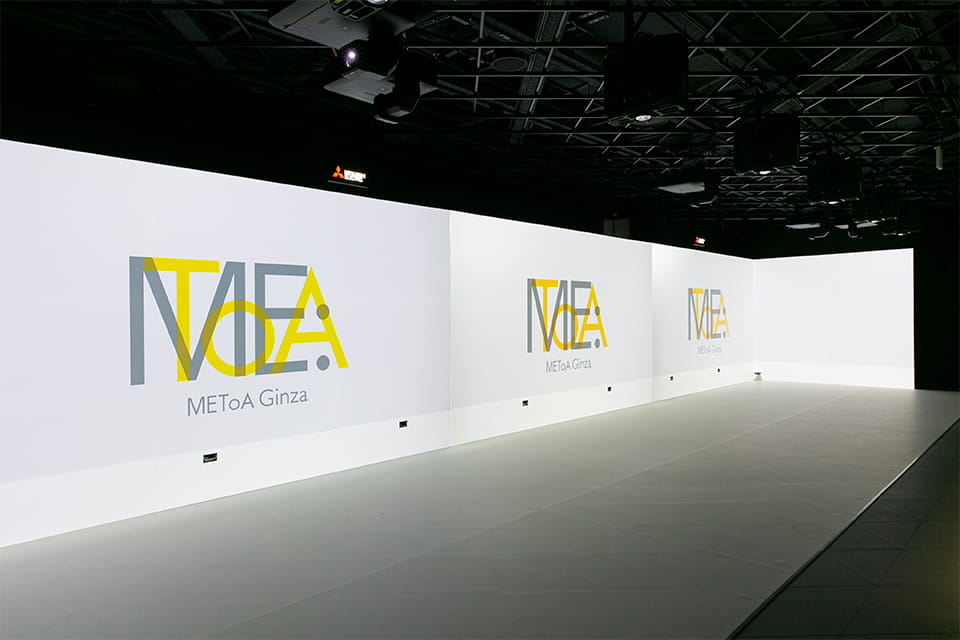 Themed display space at the heart of METoA Ginza.
METoA Vision, a movable 64-screen LCD, forms the center of this space, installed on the entire wall. Its overwhelming power embracing you and beautiful pictures provide an epic visual experience full of colorful discoveries.
*Free Wi-Fi access is available on-site.
METoA VISION
With installation of a movable 19.4m-wide and 2.7m-high 64 panel-multi-display (equivalent to 772 inch), comprising four units of Mitsubishi Electric's high-precision 55″, 16 panel-LCD monitors (equivalent to 220 inch), the venue offers immersion into an overwhelming visual experience. The curtain is about to rise on a dynamic vision of the future displayed on this enormous stage.
1F | METoA 1
Exhibition / Shop & Restaurant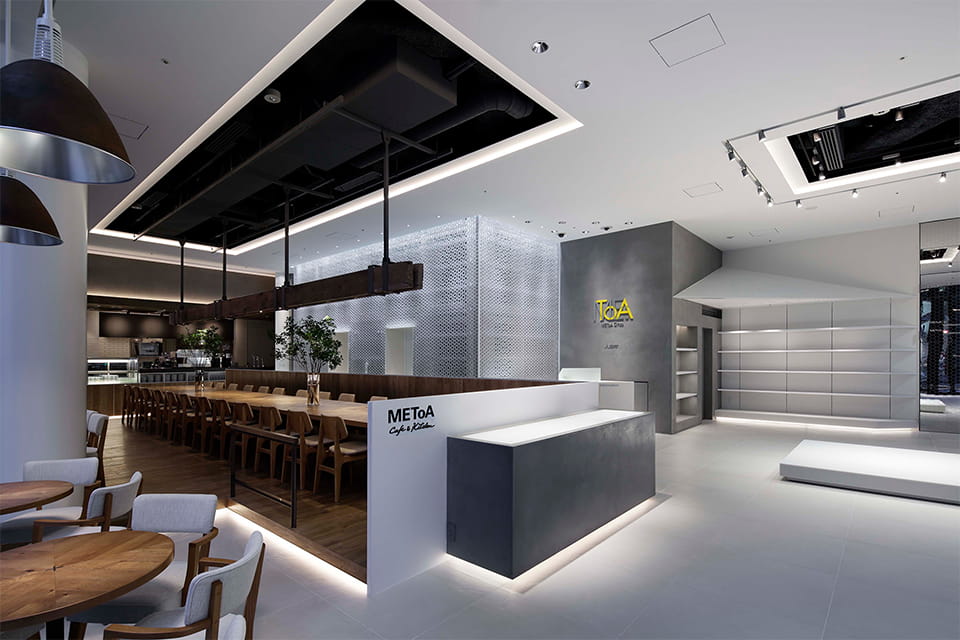 The entrance floor of METoA Ginza invites encounters with the future.
The METoA Cafe & Kitchen with its relaxed and sophisticated ambience offers a one step ahead lifestyle including organic food items using superfoods and Australian style coffee. The information desk, symbolic object linked with each event, and original goods shop transport visitors to an intriguing new world with every visit.
*Free Wi-Fi access is available on-site.
METoA ELEVATOR360°sound experience elevator "Elevator × DIATONE Speakers"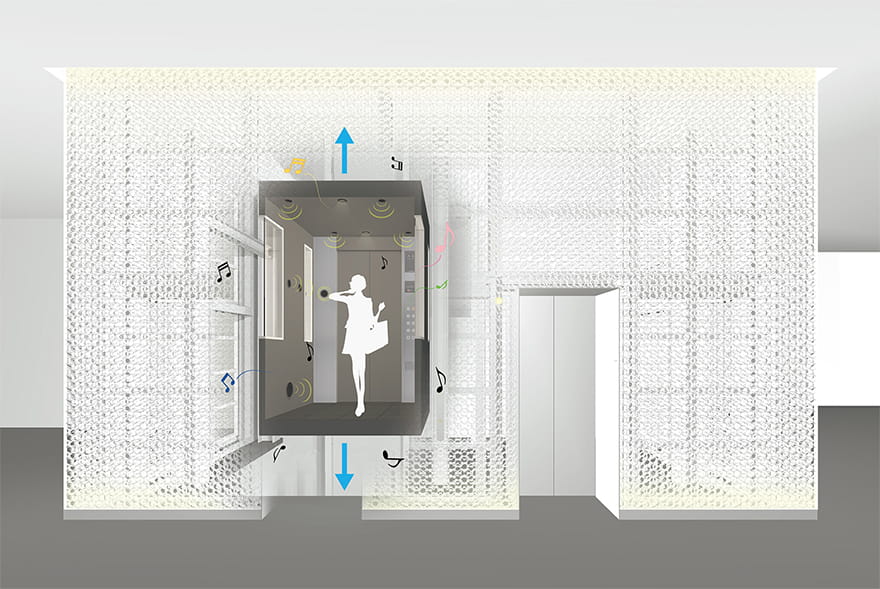 METoA Ginza consists of three floors, each having a different concept. The elevators penetrating these floors also have amazing ingenuities that passengers can experience. Environmental sounds that embrace them entirely have been created by a sound artist, and realized by Mitsubishi Electric's 11 high-quality sound DIATONE speakers, together with the state-of-the-art surround sound system. Enjoy encounters with creative spatial experiences.